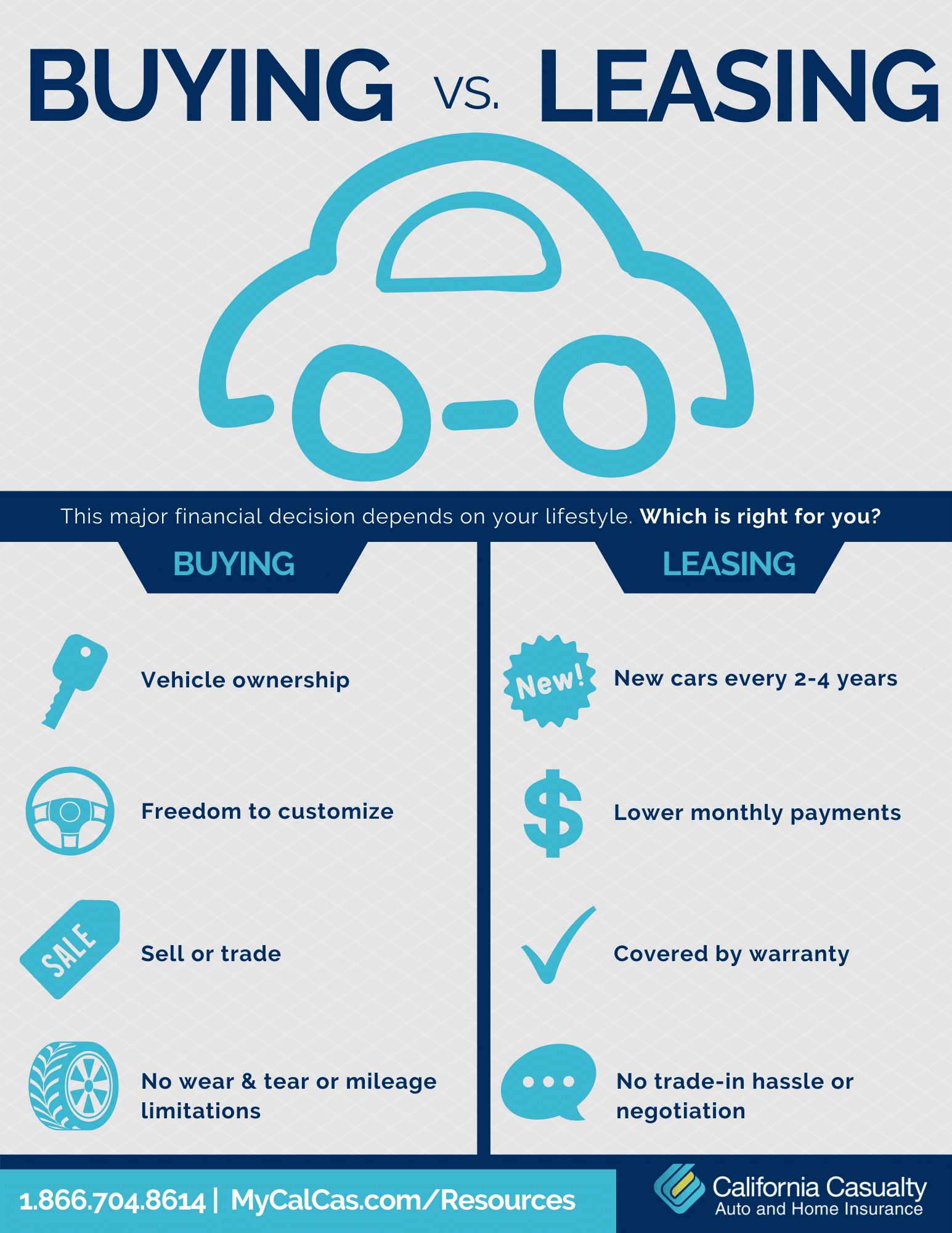 Buying vs Leasing Vehicles
When it comes to buying or leasing your next vehicle it's a major financial decision.  Take a look at the guide below and see which one is right for you.

California Casualty specializes in customized auto & home insurance for Educators, Firefighters, Peace Officers, Nurses, & Higher Education Employees. Learn more today about exclusive features, benefits, and discounts currently available for you and see how we could save you an average of $423* per year on auto insurance.