California Casualty Community Impact
Each year we develop and implement programs that have a positive impact on the daily lives of those we serve.
As the trusted auto and home insurance provider for the men and women who make our communities better—Educators, Firefighters, Law Enforcement, Nurses and Nurse Practitioners—this is just one way we can say thanks for all that you do.

Please click on your preferred program below to learn more.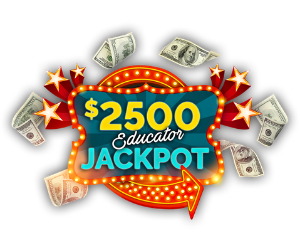 EDUCATORS
Enter today for your chance to win.
one of multiple $2,500 jackpots
being given away in 2021.
PUBLIC SAFETY
A program created to appreciate those
who give so much to our communities.
Giveaways vary each year.
EDUCATORS
The 2020 Academic Award Giveaway
has ended. Be on the look out for the
next Educator giveaway coming soon.
EDUCATORS
Provides grants to support K-12 public
schools negatively impacted by reduced
budgets in the music and arts.